YOUR INDEPENDENT SWISS ASSET MANAGER
A MEMBER OF THE SWISS ASSOCIATION OF ASSET MANAGERS (SAAM)




P. ZIHLMANN

INVESTMENT MANAGEMENT AG was established in 1994 with a share capital of CHF 1 Mio. to offer personal and professional investment management to individuals and institutions.




MANAGEMENT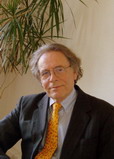 Peter Zihlmann from Lucerne, Switzerland, has over 30 years of experience in investment management with various banks in Switzerland, working with
Swiss Volksbank (now Credit Suisse) and

Wirtschafts- und Privatbank in Zurich (now RBS Coutts Bank AG)
He was Manager of the Portfolio Management Department of Commerzbank (Switzerland) Ltd, Zurich, for six years before heading the Zurich branch of
Banque Scandinave en Suisse (now EFG Intl. Group, Zurich).
In 1994, he established his own investment company to provide clients with personal and professional and innovative investment management.